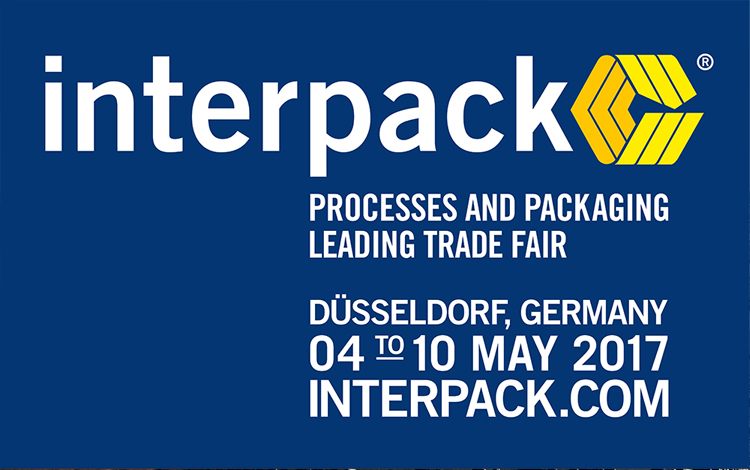 INTERPACK 2017 DUSSELDORF
Come and visit us at Hall 8a/Booth C65
in few days Interpack 2017 will take place in Düsseldorf (04/10 May).
CAM will be present at Pad. 8a Booth C65 where our sales managers will be pleased to meet you and describe some of the last achievements.
We point out:
New cartoning machine mod. "HV", renewed with particular regard to safety and warranty of production. Integrated in line with blistering and casing machines, it uses "tamper-evident" cartons;
"X-ray" control for alu/alu blisters, strips, etc.;
New compact Track&Trace;
Intermittent movement wrapping machine up to 120 cartons/1′.
New linear labeller;
Furthermore:
Blowing and filling machines for liquids, horizontal packaging machines for strips, continuous cartoning machine mod. "KO" for very high production sacking machine from tubular film with production up to 2.600 bags/h.
Our representatives Tecnotrend (Pad. 8a booth B60), Cremer (Pad. 15 booth B56) and L.B. Bohle (Pad. 17 booth B43) wait for us to show their interesting achievements. The last one, in particular, presents further technology developments about "Continuous Processing", "dry granulation", "fluid bed", "coating" and "dimensional control of the tablets".
Finally, a series of events will involve us for a break of relax:
CAM kitchen will bring the Italian tastes and flavours every day;
The days 5th and 9th Tecnotrend waits for us for an appetizer from 4 to 6 p.m.;
Wednesday 9th May, L.B. Bohle welcome us on its booth for the exhibition end greetings from 6 to 10 p.m..
We wait for You, best regards
For other informations contact us